Unst is the most northerly island in Britain, enjoying a beautiful landscape, abundant wildlife and still has a real community spirit where everybody works together and families are able to thrive in a vibrant rural location. With shops, schools, a leisure centre, low crime and the great outdoors, Unst has a way of life not seen elsewhere in the UK.
In the past few months this way of life has been coming under threat, mainly in the form of the Shetland Islands Council (S.I.C.) - Education Department - proposals which are titled the 'Blueprint For Education'.
Current Provision
Currently, Unst has 2 primary schools (Uyeasound and Baltasound) and 1 Secondary School (Baltasound Junior High School). These schools are well equipped, staffed by enthusiastic and dynamic people and offer a fantastic level of education from Nursery (age 3) to Secondary 4 (age 16). Once students reach 16 years of age, they can transfer to Lerwick to undertake their Higher SQA accreditation.
The Blueprint For Education has made a formal proposal to close Uyeasound Primary School.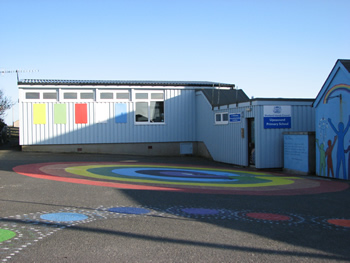 This decision was made even though Uyeasound Primary has been inspected by HMIe (May 2010) which classed it as 'outstanding, sector leading' in 4 out of the 5 main areas. This means that the school is one of the best in Scotland and is a fine example of a fully inclusive and dynamic primary school - fully embracing the new Curriculum for Excellence.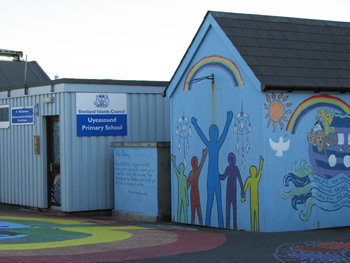 Read what the HMIe think about the school here and decide for yourself if the school should be closed.
How You Can Help
You can help in many ways, including:
1. Contact the Education Department
Express your own views to the Education Department who can be contacted at:
Schools Service
Education and Social Care Department
Hayfield House
Hayfield Lane
Lerwick
Shetland
ZE1 0QD
Telephone: 01595 744000
Fax: 01595 744010
General:education.and.social.services@shetland.gov.uk
Head of Schools Service: Head.of.Education.Services@shetland.gov.uk
2. Contact the councillors
Express your own views to the elected members of the Shetland Islands Council. Follow this link which will take you to the council members website. This contains all the contact details and information for the 22 members.
3. Contact Tavish Scott MSP or Alistair Carmichael MP
Express your own views to the elected members at Holyrood and Westminster.
4. Assist in forming arguments against rural school closures
The Scottish Government are keen to safeguard rural schools and prevent local authorities from closing schools for purely financial reasons. You could help us form our argument by any of the following:
• Education Argument
• Legal Argument
• Transport Argument
• Other Arguments
To get in touch, please email: info@unst.org.
Your help would be greatly appreciated. Thanks.