Thinking of moving to the most northerly island in Britain? As well as being a beautiful island, rich in history, geology and archaeology, Unst is also a fantastic place to live and raise a family.
Unst is one of the few remaining places in Scotland which still has a real community spirit. The schools on Unst offer an outstanding level of education, crime is a rarity, leisure facilities are second to none and people live and work in a safe and clean environment.
So why not escape the rat race and become part of an exciting and vibrant island?
Local Authority Housing
There are several options available for those looking for housing on Unst.
The Shetland Islands Council (SIC) have 61 properties on Unst in Uyeasound, Baltasound and Haroldswick.
Hjaltland Housing Association (HHA) have 16 properties in Baltasound.
To apply for either an SIC or HHA property, you need only complete a single application form - which can be found here. There is usually a waiting list for applicants though properties become available at points throughout the year and only those registered are eligible.
Private Housing To Rent
Properties can also be rented out in the private sector. As available properties vary throughout the year, contact info@unst.org if you wish to find long term, rented accommodation. We will contact local landlords as quickly as possible and get back to you.
Private Housing To Buy
Properties to buy appear on the market from time to time and are usually advertised in the Shetland Times newspaper and online.
Most properties are sold through the Lerwick Estate Agents Dowle, Smith & Rutherford, Tait & Peterson or Neil Risk. Register interest with these estate agents and state you are interested in properties that become available in Unst and they will contact you when one becomes available.
A limited number of houses are also available to buy at Saxavord Resort - contact them directly to enquire about these properties.
Education
Unst boasts 2 excellent primary schools - one in Baltasound and one in Uyeasound. Uyeasound Primary School have just had their HMIe inspection published (May 2010) which classed it as 'sector leading, outstanding' in almost all areas.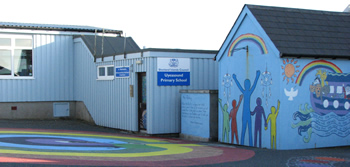 Baltasound Primary School is part of Baltasound Junior High School where students can start the nursery at 3 years old and stay on in the same campus until aged 16 - an all through school fully involved with the local community.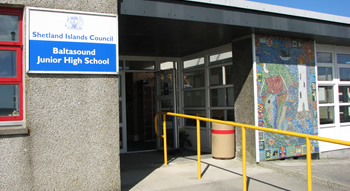 Employment
One of the main employers in Unst is the Shetland Islands Council. Positions arise in Education (Baltasound Junior High School, Uyeasound Primary School), Social Care (Nordalea Care Centre, Care At Home), Infrastructure (Roads & Maintenance) and on the Inter Island Ferries.
All SIC vacancies are advertised on the My Job Scotland website which can be accessed here.
Another major industry on Unst is aquaculture where salmon and mussel farms employ a number of people. Vacancies for these positions are usually advertised locally in shops/garage in Baltasound.
Other positions become available throughout the year in tourism, hospitality and leisure - again these are usually advertised locally.
Entrepreneurship & Innovation
Unst is also the home to several local businesses and imaginative enterprises. The Pure Energy Centre are a pioneering renewable energy company, the Valhalla Brewery produce world class ales and several companies sell goods ranging from fused glassware to organic vegetables.
Perhaps Unst would be the ideal base for your business idea...
Leisure
Unst is incredibly privileged to have a state of the art leisure centre boasting fantastic indoor and outdoor facilities.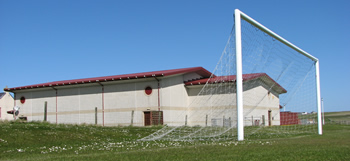 As Unst is still very community orientated, the island is represented in most sports including football, netball, swimming, badminton and squash.
Anyone can join these clubs and the differing levels available allow various degrees of competitiveness or you can just play for fun!
So, what are you waiting for?