Shops + Services
Unst has 3 local shops and a Post Office who all sell a wide variety of goods.
Starting in the north of the island, The Final Checkout has a healthy selection of goods (fresh, frozen and shelved). They supply fuel and garage services and are located at Hagdale (in between Haroldswick and Baltasound). Cars and bikes can also be hired. A cash machine exists within the premises which can used for a nominal fee. They can be contacted on 01957 711666.
In Baltasound, you will find Skibhoul Stores. This shop also stocks a variety of goods and they also have their own bakery which is well known throughout Shetland for their high quality bread, bannocks and oatcakes. Fuel can also be obtained here. Cash can be obtained here through use of the 'cashback' facility. They can be contacted on 01957 711304.
Next to Skibhoul Stores lies the Post Office. Here you can get your letters/postcards franked from Britain's most northerly Post Office. They also stock a variety of stationery and offer cash obtaining facilities (Bank Of Scotland only). They can be contacted on 01957 711655.
Also in Baltasound you will find Henderson's Stores, locally known as Ethel's. This shop sells just about everything, from cereal to screwdrivers and offer the 'cashback' facility. They can be contacted on 01957 711411.

Unst has excellent school provisions with 2 primary schools (Baltasound Primary School and Uyeasound Primary School). Both schools are well equipped with modern technology (broadband, laptops and interactive whiteboards) and offer an outstanding quality of learning and teaching.
In addition to this, Baltasound Junior High School provides education for young people (ages 12 to 16+) and allows students the opportunity to progress onto Standard Grade, Intermediate I/II and Higher accreditation. The Unst Leisure Centre is situated next to school which doubles up as the school's sporting facilities during the day, offering un-paralleled opportunities for students and parents.
In Baltasound, as well as the Unst Leisure Centre, you will find the Nordalea Care Centre and the local Fire Station. Baltasound is also the home to local businesses including the Valhalla Brewery, the PURE Energy Centre, Sandisons and Unst Inshore Services. In Haroldswick you will find the Northern Lights Bistro and the Saxavord Resort.

When in Unst, it is important to explore and gain a full appreciation of the island. Unst is connected by the main A968 road which runs from North to South, with most other roads making connections with it.
Car/Bus/Bike Hire
Unst can be explored on foot or by vehicle, be it car, bus or boat. Situated in Hagdale Industrial Estate, Baltasound, P & T Coaches provide garage services and a forecourt shop. Taxi, Self Drive, Mini Bus and Coach Hire services are available throughout the year.
There are daily bus services from Unst to Lerwick (except Sundays) and a limited service is available throughout the island. Contact P&T Coaches on 01957 711666 or burnsptcoaches@aol.com.
Taxi Hire
Taxis are available with P&T Coaches (01957 711666) and A & W.McLeod (01957 711433).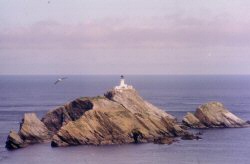 Muckle Flugga Boat Trips
Scheduled boat trips to Muckle Flugga, the most northerly lighthouse in Britain. Tours are available June to September, Tuesday/Thursday/Saturday 11:00 to 14:00. Bookings are essential. Private charters, angling and diving trips are available all year round. Contact E. Nicholson on 01806 522447 or www.muckleflugga.co.uk for more details.
Island Tours
Tour the island of Unst, departing from and returning to Lerwick. Tours are available daily (except Thursdays) and prices include lunch and admissions on Unst. Contact S. McBurnie at sarah@seeshetland.shetland.co.uk or go to www.seeshetland.shetland.co.uk for more details.